Issue 20: Go Fish! 🐠
By Julia Huprich
Published: Oct 8, 2020

Duration

7m
Outline
This is our 20th issue! In celebration, and as a thanks for subscribing and supporting Learning Science Weekly, we're kicking things off with a study that we were just hooked on. (That's a bad fishing pun. Sorry.)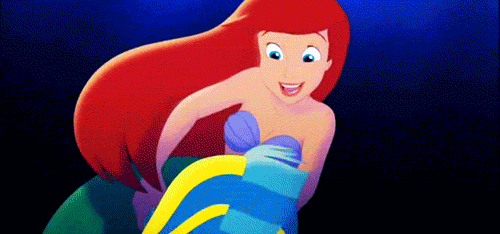 Under the Sea
In a study that examined how moving one's body would affect learning outcomes, researchers asked participants to recreate the locomotion patterns for propulsion of different fish species. Yes, that's right, learners were asked to wiggle like certain fish to see if that movement increased their ability to classify those fish based on their unique movement patterns. Results from the study showed that the wiggling learners (who may or may not have felt ridiculous) were more likely to be able to classify fish, but only if that movement pattern "was neither too easy nor too difficult to be recognized." Researchers concluded that the wiggling behavior led to increased learning outcomes not because of the specific movement itself, but rather because it enhanced engagement with the learning activity.
Key Finding: You don't have to do a weird fish dance or swim like a mermaid to increase learning retention, but we keep finding evidence that suggests physical activity can enhance learning. This is a theme we'll continue investigating!
Read More (paywall): Scheiter, K., Brucker, B., & Ainsworth, S. (2020). "Now move like that fish": Can enactment help learners come to understand dynamic motion presented in photographs and videos? Computers & Education, 155.
The Right Dose
Something that I have never actually thought about: the fact that my medical professionals need math skills. Based on a recent article appearing in Nurse Education in Practice, medical mathematics learning is not only a real thing -- it's a critical problem worth researching. "Nursing students… need to understand the clinical source of, and the relationship between, the elements of dosage and rate formulae and equations when solving calculation problems," (Zwart et al., 2020, p. 2). So, how does one impart this knowledge effectively? One potential answer is online learning.
In a study that investigated the effects of online learning materials on mathematics learning outcomes with nurses, researchers found that there were no significant differences between the group that learned with DLMs or "digital learning materials" (videos, structured text content, discussion boards, etc.) and the group that learned face-to-face. However, the nursing students who learned online reported a lower self-efficacy after the class. One plausible explanation for this decrease: "the learning environment...demanded too much from the learning students, since it was their first online learning experience.[...] Online education requires self-directed learning from the individual student and also online interaction with other peers and the online teacher" (Zwart et al., 2020, p. 6).
Key Finding: Digital learning can be just as effective as in-person learning, but it may be important to keep in mind Pekrun's (2006) control-value theory of achievement emotions, which proposes that learning environments that allow for collaboration and autonomy enhance self-efficacy.
Read More (paywall): Zwart, D.P., Noroozi, O., Van Luit, J.E.H., Goei, S.L., & Nieuwenhuis, A. (2020). Effects of Digital Learning Materials on nursing students' mathematics learning, self-efficacy, and task value in vocational education. Nurse Education in Practice, 44.
Lessons from Clark & Mayer
At LSW, we're big fans of Ruth Colvin Clark and Richard E. Mayer. In fact, Julia's copy of e-Learning and the Science of Instruction (2016, fondly dubbed "eLSI") has been so extensively bookmarked that it's hard to find a page that hasn't been flagged. (In my defense, practically every page has something super-important on it! -- jh)
If you're not familiar with eLSI, it's a treasure trove of evidence-based guidelines for instructional designers working on e-learning projects, and we wanted to share some of these with you each week. This week, we're focusing on the Coherence Principle, which states that adding extra material to e-learning can harm the learning process. Why? "When learners use their limited processing capacity on extraneous material, less capacity is available for making sense of the essential content" (Clark & Mayer, 2016, p. 152).
Practical Tip: Weed your content (much like a librarian would weed a collection). Eliminate seductive details, which are potentially interesting but irrelevant and added only to "spice things up." Avoid adding any material, including pictures, text, or audio, that doesn't support the instructional goal.
Read more in Chapter 8 of eLSI, and stay tuned next week for more tips from Clark & Mayer.
---
What would you like to see more of in Learning Science Weekly? If you'd like us to feature something, let us know!
---
Can You Tell Me How to Get to Sesame Street?
In this week's job news… you could work with Elmo! We've heard that Sesame Workshop has an opening for a Vice President in their Research division. You can find details here.
Featured Student: Sabrina Alam
Sabrina is a PhD candidate studying Educational Psychology at McGill University. Currently, she is investigating how math applications serve as an intervention tool for children struggling with mathematics. For her PhD project, she has designed a math app named "Treasure Adventure: Numeracy" (available on Google and Apple app store) to improve math understanding of elementary school children.
Pets of Learning Science Weekly
This week we're featuring Honest, the super grumpy but handsome pet of Zeinab K.